The Leadership Team
Minister – Revd Adrian Ward

I have been serving as the Minister at South Woodham Evangelical Church since December 2020. Before training as a Baptist Minister, I worked in the chocolate and sweet making industry (and, strange though it may seem, I had a lot more friends when I worked in a chocolate factory!)
I have previously pastored churches in Huddersfield and Northamptonshire. One of the things that I really enjoy about my role with the church is helping people to discover the truth about God's love for them and then sharing in the journey of discipleship together.
Since moving to the area, my wife Dani and I have enjoyed exploring the local area and taking some muddy walks along the riverbank with Barney our dog!
Please do not hesitate to get in touch if there is anything thing that I can help with, or if you want to find out more about SWEC
Team Leaders
Peter Smee
Hello, my name is Peter Smee (most people call me Pete). I am an Leader at the church, that doesn't just mean that I am old! My role is to help and support our minister and the rest of the team in spiritual decision making and running of the church and helping to look after the fellowship.
I am happily married to Hazel and we have worshipped at the church since 1985 with our two daughters, who are now both married. We love being grandparents (doesn't time fly). I am an electrician and work in and around the local area. I enjoy opportunities to have the occasional round of golf and windsurf or sail on the crouch. Take a look around the website and find out more about the church and I hope to meet you and get to know you soon. Pete.

Phil Wicks (Fabric)
Hello, my name is Phil Wicks and I have lived in South Woodham with my wife Rosemary for over thirty years where we have been members of the Church all of this time. We have three children, all now grown up, who attended the local schools. I'm a Civil Engineer and have spent my working life involved in building projects around the region. We currently look after the Fabric of the Church, which doesn't mean the curtains (although it could if we had any)! We ensure that the building is maintained and repaired and cleaned for the use and enjoyment of the various organisations and members that use it.
Margaret Martin (Pastoral Care)
Hello, I'm Margaret Martin and I have recently taken on the role of Pastoral Care Team leader. I grew up attending a Methodist Church Sunday School where, even as a young child, I recognised that some of our leaders seemed to have a real relationship with God. Through church and school assemblies, (a real act of worship in those distant days) and through the quiet witness of my mother and grandmother, I gradually came to faith in Jesus.
However, it wasn't until my mid thirties that my faith developed more deeply. A book by Michael Green called 'New Life, New Lifestyle' had a huge impact and I knew that God was drawing me closer to Himself. Then at Easter, as I was singing the hymn 'As I survey the wondrous cross' I knew beyond doubt that Jesus was alive and knew and loved and cared about every detail of my life.
The rest, as they say, is history. My priorities changed. Wanting to share this good news with others led to my becoming a Methodist local preacher, being part of the pastoral team in my local church and eventually having pastoral charge of a small church in the Channel Islands. Alongside all of this, I have been a primary school teacher and a wife, a mum and a grandmother. In every situation, I know that God has used my faith to bring others closer to Him.
Now recently retired, I am privileged to have been asked to take on this new role at SWEC. My faith is central to my whole being and so I pray that with God's help, and with the help of the other team members, I may continue to serve Him and his people. Yes, I bring to the task many years of life experience, but without Him, I can do nothing. Relationship is everything, between us and God and between us and each other. What an exciting prospect!

Steve Gibbons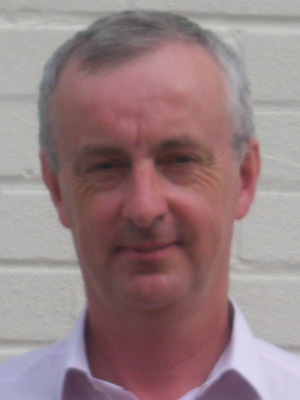 Hi, my name is Steve Gibbons. I have recently re-joined the leadership team after a two year break and have been an active member of the church since the early nineties. I have lived in Woodham for over 40 years, am happily married to Bev and we have three grown up children and one grandchild.
I have worked in the electronics industry for most of my life and look after the technical stuff in the church, making sure the sound and AV systems work properly for the Sunday services as well as other activities in and out of the Church, I also help to maintain the church's website. We have a number of teams within the church who make sure that everything is available to support the services and I help co-ordinate these by maintaining duty rota's and encourage others to join in.

Jane Holden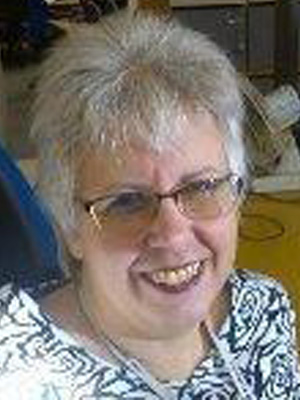 My name is Jane Holden and I moved to this church when I married my husband Martin over 30 years ago. We have one son, now grown up who attended local schools.
My passion is to see young people develop and grow to their full, God given, potential. For 30 years I have been a leader in the Boys' Brigade within the church and I work full time for the local Youth Service.
I enjoy music of all sorts of music and play handbells in the local team. I appear to have gained a reputation for introducing new music to the church or changing tunes to familiar songs. Have you tried singing "While shepherds watched" to the tune of Supercalifragilistic?
I look forward to meeting you soon, Jane

Jacqui Prasser (formerly Burke)
I first attended the Church many, many years ago when I was but a young thing and still a Burke having moved to Woodham in 1983. After going to university to study dentistry (and I now practice in Upminster), I married Doug and have three children who are now at university, college and work, having gone through the local schools. I enjoy the gym in Woodham, especially spinning classes, as well as having interests in History and Art, I also love a good giggle and fun.