At South Woodham Evangelical Church we run a number of groups to cater for children during the Sunday morning service and throughout the week.
10.15am Sunday School
At Sunday morning services in the church, after a time of sharing in all-age worship, children meet in different parts of the building for teaching and creative activities to learn more about God.
For further details, please contact us.

Uniformed Groups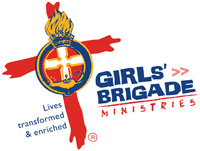 At South Woodham Evangelical church we run Boys' Brigade and Girls' Brigade groups for children and young people age 4 – 18.  Click on the links below for more information:
Child Protection Policy
A copy of this document can be viewed in the 'policies' section on this website and is on display in the church. Child Protection Officers are Hazel Smee and Jane Holden and their contact details are in the church.